Your Scottsdale Source for Window Tint, Clear Bra, Stripes & Wraps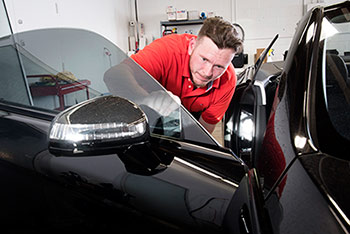 We are an accomplished team with a commitment to excellence. As longtime film professionals, we saw an opening for our kind of approach: straightforward great service at the right rates.
A quality on par with the elite customization shops, but in a friendly small-business package.
We opened our shop on Scottsdale Road in early 2018, and it has been our pleasure to protect & outfit thousands of cars since.
Our combined experience spans 32
years (as of 2018), and counting!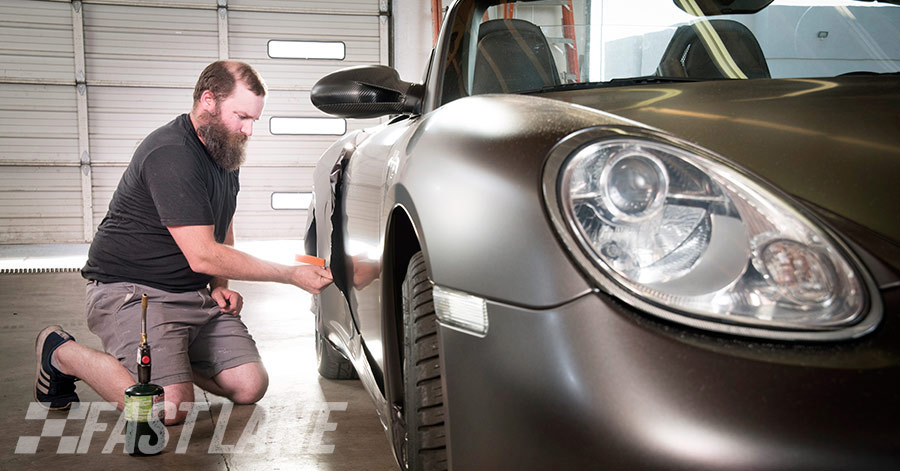 "This is Special - Your Shop is Different"
We've enjoyed truly fantastic feedback from customers, suppliers, and colleagues. Thank you!
From our upfront Service Menu to our full-service capabilities, we are proud to offer unbeatable quality and an easy buying experience. Our small close-knit team each have a specialty (or two), and we don't do that front people/back people kind of thing.
If you catch us on a Shop Barbecue day, you are more than welcome to grab a plate and join us. Otherwise grab a sparkling water or hot cup of coffee from our lounge, and get on the WIFI or order an Uber.
Marble showroom floors and big glass offices? Not our style. But hot stripes, cool tint, and gorgeous satin wraps? Now you're speaking our language!
We make great driving experiences in our Old Town Scottsdale shop.
How Can We Help You?
New to Arizona?
You're going to want to get your windows tinted as soon as possible, because our sun is very strong. This is going to dramatically reduce UV exposure on your skin and vehicle interior, and make driving much more comfortable. We recommend: Ceramic Window Tinting
Getting a New Car?
Definitely you will need to get your vehicle's windows (which were shipped from the factory to comply with all 50 states) set up to reject our extra sun and UV rays. We also recommend paint protection for new (and new-to-you) cars. It is a sound investment and guards against damage so that you can enjoy a beautiful car without chips. We recommend: Clear Bra PPF Ceramic Window Tinting
Tesla Arrives Soon?
We love Teslas and getting them outfitted for Arizona life as soon as they are delivered. If you are waiting patiently for your new Tesla, please consider setting an appointment for Clear Bra and Window Tint before it arrives. We'll get you "Arizona road ready" from day 1. We recommend: Tesla Services Gallery: Teslas
Feeling Sporty?
Let us give you something exciting to walk up to in the parking lot! There are many options & price points, ranging from custom stripe kits to downplaying your car's chrome with black or carbon fiber wrap. All kinds of upgrades, from unique & understated to mean muscle. We recommend: Stripe Ideas for Mustangs Custom Vinyl Decals Gallery: Stripes and Decals Carbon Fiber Accent Wrap
---
Our shop is a place for quality work using only the best in tint, clear bra, stripes, and vinyl.