Get Wrapped! Call 602-621-9695 to get Carbon Fiber Wrap on your vehicle.
While not on our price list, this upgrade is quite affordable - we'll give you a custom quote.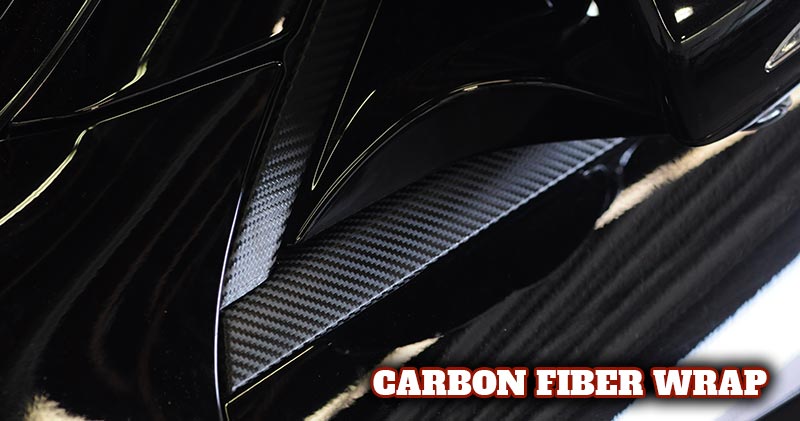 Carbon Fiber Wrap is the Affordable Cousin to the Real Thing
With its origins in high performance sportscar components, carbon fiber makes a beautiful update on cars of all types. Is your car already fast? Just want to look fast? We've got you covered. (Aha, the worst vehicle wrap pun in the biz!)
True carbon fiber body panels are very high tech and extremely lightweight. This allows racecar builders to design machines that move off the line faster and get the maximum out of their engines. When every pound counts, you look to new materials and improved constructing techniques to shave down the numbers. That carbon fiber also happens to look amazing is just the icing on the cake!
To get the real deal you can easily be looking at $1,000 and up for a single body panel. That's where our carbon fiber wrap comes in, because the look is excellent - whether you're going to the track or not. You'll get the same sporty effect at a price point that makes sense for most cars.
Style the Details in Carbon Fiber Wrap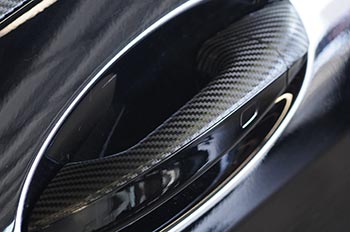 Our favorite things to wrap? Side mirrors, handles, roofs, and trim. For black vehicles this adds a gorgeous subtle contrast - the shine of the paint meets the texture on the accents. With white and colored cars, you'll get an even more dramatic change.
You want to do just the right amount with this vehicle wrap material, and we are happy to use our artistic eye to help you choose. Carbon fiber wrap also looks smashing when paired with matte black -- say a roof wrap in the matte, and a few accent areas in the carbon fiber texure. There's a reason this style is so popular, it's because this look pops!
Exterior and interior details can be outfitted with a little texture and class. Where to put this material really depends on your specific make & model and your own preference. Our experience has us trending towards understated sporty and eye-catching sporty.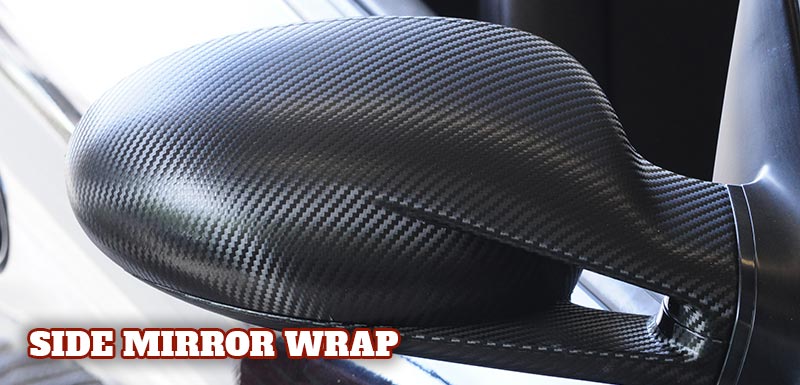 Ask Us About Carbon Fiber Wraps For:
Stripes (it looks incredible!)
Side skirts
Front and rear lower spoiler
Chrome trim
Side mirrors
Inserts, grilles, and small accents
Roofs
Hoods
Get Wrapped: Call Jonathan at 602-621-9695