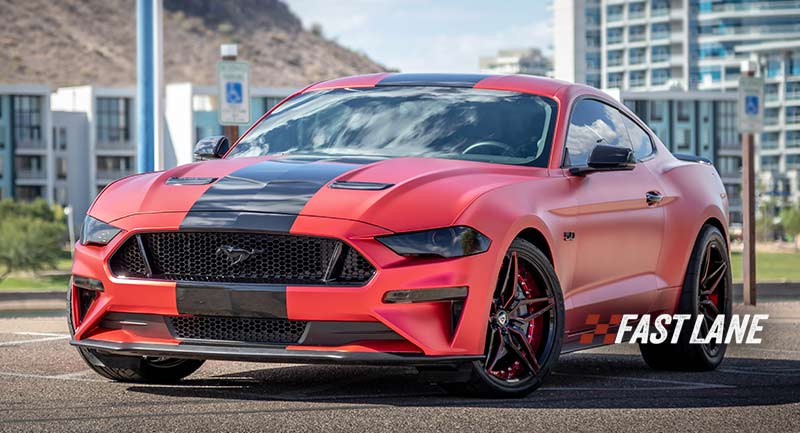 If you are a Ford Mustang owner you absolutely must consider stripes, as that body was made for 'em! Stand out from the crowd, there are so many styles and colors to choose from. Want something new and unique? We can create a one-of-a-kind stripe scheme just for you.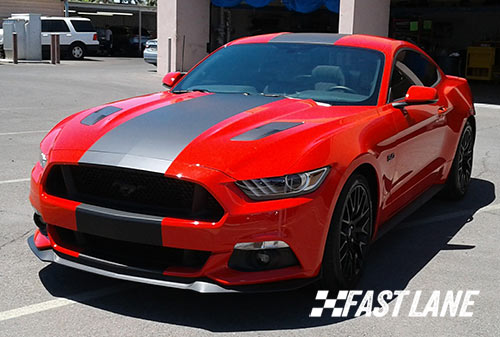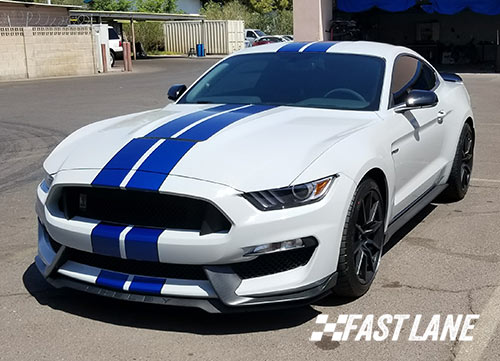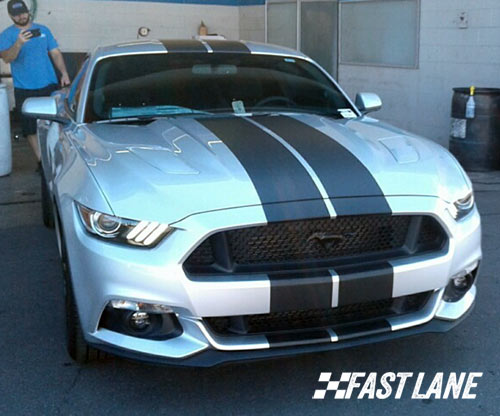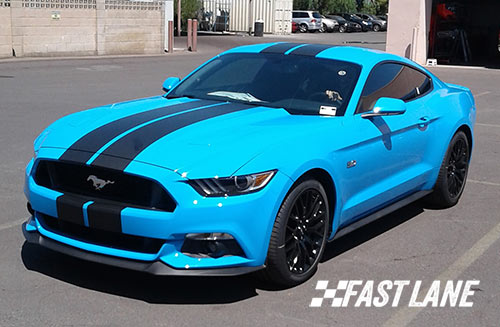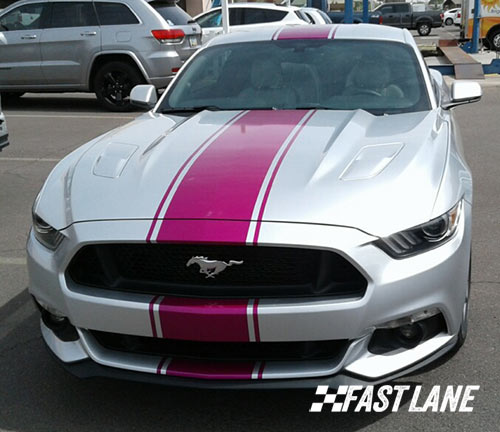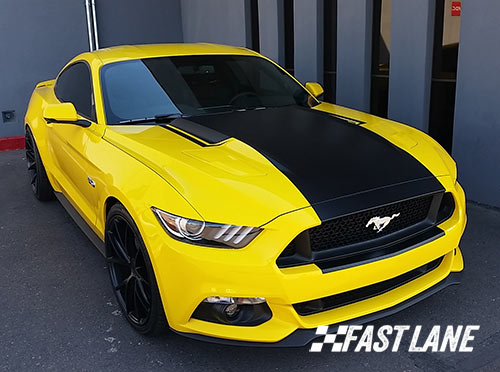 Custom Vinyl Stripe Kits Installed For Mustang
Get the car that complements your style and is thrilling to walk up to in the parking lot. As a full service custom vinyl shop, we can design, fabricate, and install all kinds of stripes and graphics for your Mustang.
Every day we help customers create a driving experience that they love. We spend so much time driving in our cars, and when we arrive they make a statement before we even get out. You want your car to send the right impression and be as fun and adventurous as you are. On Ford Mustangs, stripes are hot!
Get Your Stripes in Scottsdale, Fast Lane Is Here to Help
We invite you to come by our shop and see a selection of our vinyl material, and to get a feel for what's possible. Carbon fiber stripes for Mustang are also available - and gorgeous!
We cut all our artwork and stripes on site, so all the details are open for your personal designing. If you'd like to go a step further into full custom vinyl decals we do have a professional vehicle graphics artist on site and can create a digital mockup for you.
See our price list and service menu for full details.
Make Your Appointment: Call Jonathan at 602-621-9695