Be iconic and unmistakable - we help you transform your car from ordinary to extraordinary. If you want to create that pause when you arrive or just add a bit more style to your car or truck, we can craft the right design for your lifestyle.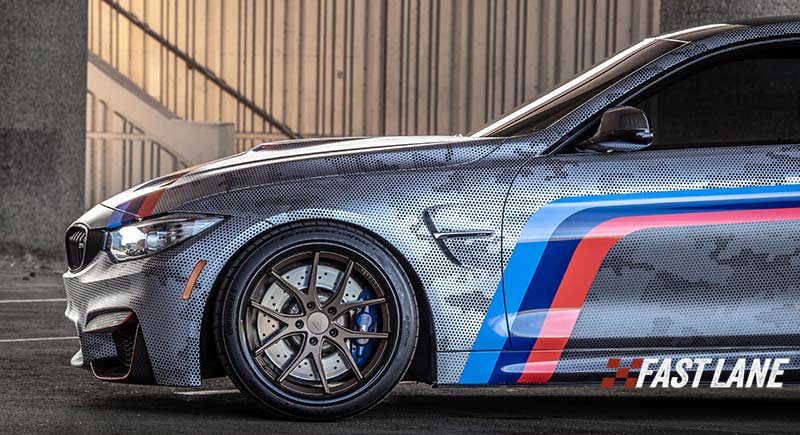 We Design and Install Custom Vinyl Decals in Scottsdale
From muscle cars to heavy duty trucks, every vehicle looks smarter when well dressed. Most come off the dealer's lot looking shiny but also just like the one that sat next to it, except in a different color. Wouldn't you rather have a car that makes an entrance and is never mistaken for someone else? A car that makes you smile as you walk across the parking lot with your key fob, just waiting to click and start her up?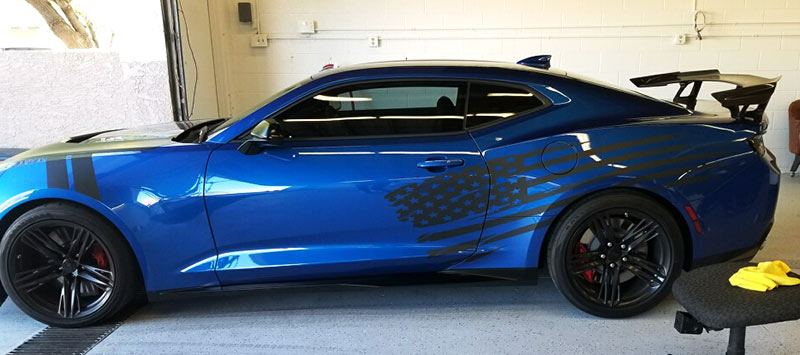 Single and Multicolor Custom Vinyl Decals
From understated to screamin' green, and everything in between. We carry matte, satin, and glossy finish vinyl in a variety of colors and can design a hot new look for your vehicle in one or more hues. Our medium and large plotters take care of all fabrication in-shop.
Big or small, we handle all kinds of customization and use only quality 3M & Avery films. This makes for a clean and precise installation plus excellent product lifespan. You can expect automotive vinyl to last 5-7 years in the Arizona sun, with best results for garage parked vehicles - the same lifespan as vinyl stripes.
Factory Decals Replaced, Recreated, or Installed
If you have a new car or truck and have selected your factory decal but aren't keen on the dealer price to install it, come on by and we'll get you taken care of at a great price.
Been in an accident? Sometimes sourcing decals for new or repaired (and repainted) body panels can be a tall order. We can help you match the new side to the existing side, by recreating in our shop the artwork on the car and installing it to complete your repairs.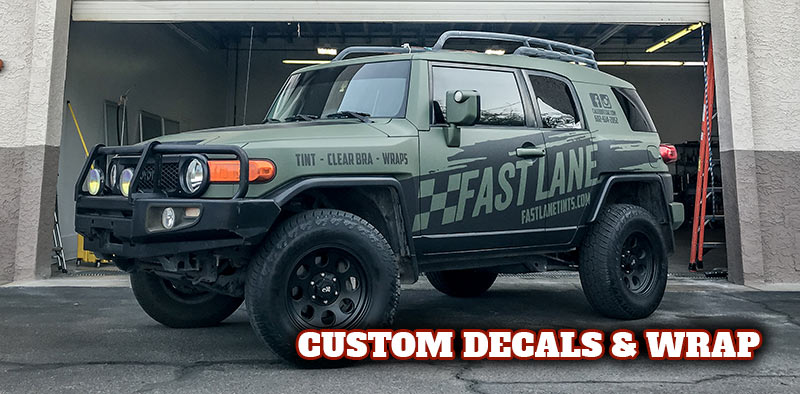 Dress Your Fleet Vehicles
Have a business? We create custom vinyl decals and vehicle signage for your cars, vans, and trucks in addition to our full color and color-change vinyl wraps.
Add personality to your fleet to extend your brand and dazzle your customers. Or class them up a bit by adding basic company information on the side and a phone number or call to action. This will make your vehicles look more consistent and add credibility - not to mention making you instantly recognizable to all.
Our films are completely safe, will not damage your paint, and are easily removed & replaced with new ones as your business grows.
---
Life is too short to drive something boring. Get a little fancy, or a lot fancy - we'll create custom vinyl decals just for you that pack a punch.
Make Your Appointment: Call Jonathan at 602-621-9695