We love trucks - and we love getting them outfitted for the sun. Need truck window tint Scottsdale? Come see us at Thomas and Scottsdale road, we'll get your truck ready for the road in the right tint shade for you.
Truck Window Tint
Scottsdale

Protects You and Your Truck

Inside and out, your truck needs to stay strong and look sharp day after day. Our high performing films work to cut the glare, reduce damaging UV rays, and transmit less heat into your truck's cab. The result is superior driving comfort and a much longer lifespan for the interior of your vehicle.

Luxe truck? Keep it that way! Truck window tint Scottsdale is one of several solutions that we offer to protect your rig from the elements and everyday damage. The Arizona sun and particularly UV rays will gladly eat up your vinyl, leather, and fabric interior components if you don't keep them at bay.

You don't want your nice seats and dash cracking prematurely - it's ugly and the tip of the damage iceberg. And you sure DON'T want to feel like you are roasting on a long drive or stuck in traffic. Our truck window tint service will give you a vastly more pleasant Arizona driving experience.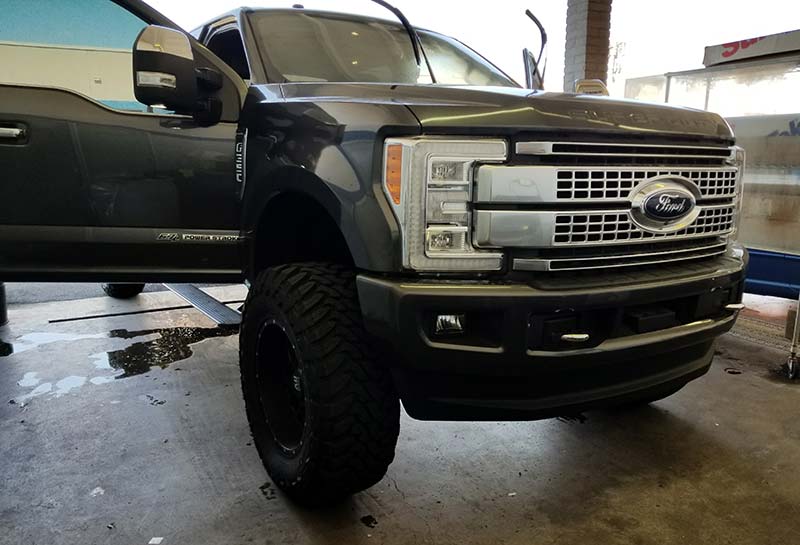 Enhance Your Look with Truck Window Tint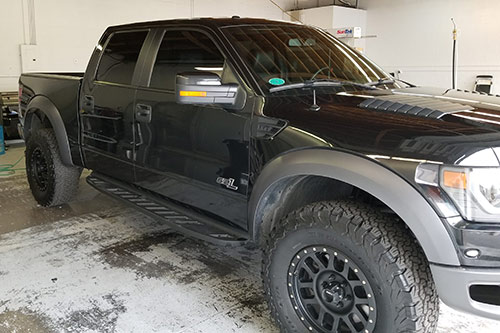 There's no beating around the bush: tinted trucks look good.
Window tint in the right shade for your truck can add that last bit of polish and privacy to the vehicle's look. No matter what percent (darkness) of film you choose, all have impressive heat and UV rejection.
For fleet & work vehicles on the job site, consider a shade that will let you and your team see who's driving and communicate from a distance with hand signals.
For sport performance trucks, have some fun with your tint and get the dark private look that sets off your paint and custom vinyl decals.
Truck Window Tint
Scottsdale

For All Makes and Models

Chevy, Dodge, Ford, GMC, Nissan, and Toyota trucks all come through our shop daily. As longtime tint professionals we welcome all trucks, from sporty to steadfast. Bring your Ford Raptor or heavy-duty dually and let us get you set up with brand new window tint for your truck.

Classic trucks are welcome too! We computer cut for every make and model that is available to us, but have an extensive background in hand-fitted window tinting and a knack for even the most intricate glass.
Make Your Appointment: Call Jonathan at 602-621-9695