Our Premium Window Tinting gives your car superior sun protection and driving comfort, and it looks great too! Outfit your vehicle to stand up against the Arizona sun.
Book Your Appointment Now: $295* For Our Full Premium Window Tinting Service Call 602-621-9695
Additional fee will apply if we will need to remove existing tint.
* This price applies to most but not all vehicles. Please call us with your make and model.
We also offer windshield, Ceramic Film, and Clear UV tint services.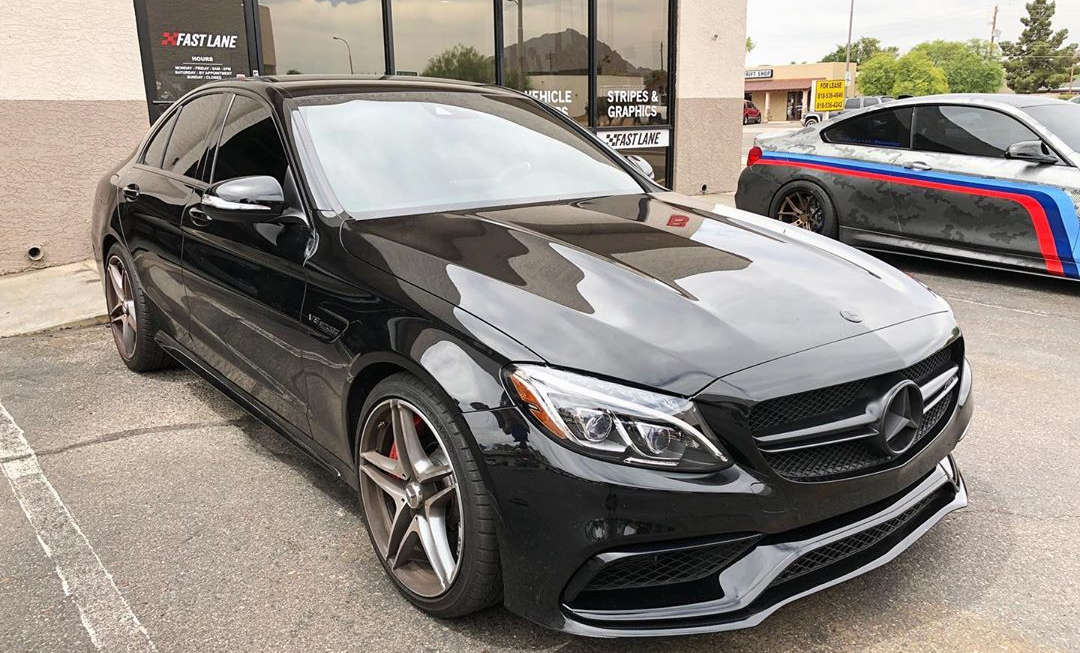 Our Promise to You - Only Great Window Tinting Films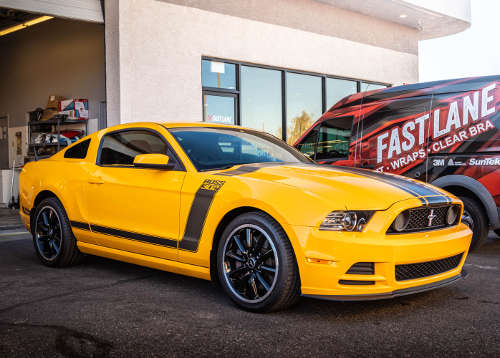 I have worked at and been in many tint shops over my 20 years in the window tinting industry, and let me just say there are some really low quality films out there. I'm not looking to throw anybody under the bus here, but you as a customer need to (and deserve to) know if you are getting something that is going to last and really protect you.
Factory second window tint, old film, dyed film, poor adhesive that is going to fail within the year... There is a lot of bad product around.
And we say, why? Why bother? Your time is valuable and we don't want you to have to spend more time at the service shop than is necessary.
And our time is valuable too! We work hard and we do enjoy meeting you and turning out excellent work on your car. We also enjoy watching you ride off into the sunset - 99% UV protected and happy with your window tint!
So we use only the products that we like working with and will last. No average film, just the good stuff — Premium window film and our ceramic film.
Premium Window Tinting Service in Your Preferred Shade
We can give you the max or something that lets in a bit more light for your best driving experience. Choose the same shade (darkness) for you window tint all around, or we can install one shade on your front doors and a darker shade on your rear doors and back glass. It's up to you!
As we stock most films and can special order many more, you have a full range of premium window tinting options and customizations available.
All of our Premium tint shades have a basically non-reflective finish that is protected against fading and contains no metal. This means that unlike films of previous years, it won't interfere with your radio signal.
Expert Installation With A Lifetime Warranty
At our shop we have a combined 32 years of experience and we want you to get a great premium window tinting result for your daily driver, your baby, and the vehicle your family or business depends on.
Our entire line of films is lifetime warrantied, and that means that for as long as you own your car if the tint fails - which on our films is unlikely but given enough time anything is possible - we will gladly fix that for you.
Get the good stuff! Give us a call and get on the schedule and let us make your Arizona driving experience way more comfortable.
Book Your Car: Call Jonathan at 602-621-9695
Manufacturer's information for Premium.