To get your car in top shape for the Arizona summer sun and prevent life's little dings and scratches, we offer our Deluxe Ceramic Window Tint package. You get two of our very best products in one value-packed service, for those who want excellent quality at an excellent price.
Book Your Appointment Now: $479 For Our Deluxe Ceramic Service, call 602-621-9695

Tint-Only service is also available. Additional fee may apply for removing existing tint.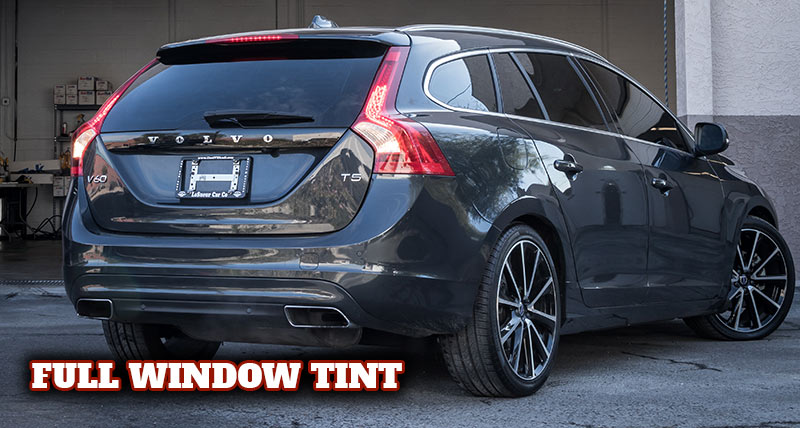 A Beautiful Look and Superior Sun Protection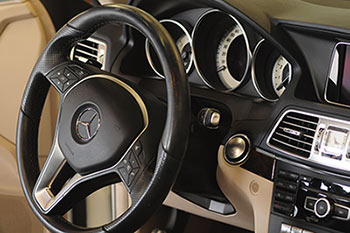 Why not both? Our Scottsdale summers pull no punches, so make sure to outfit your vehicle for our specific Arizona conditions. This means a quality window tint that will keep the sun's worst from wrecking havoc on your family's skin, as well as drying and fading all the interior components of your car.
At the same time, you'll get a sleeker and more streamlined look to your vehicle, further enhancing your driving experience.
Your appointment will take approximately 90 minutes, with restaurants and shopping directly next to our Scottsdale shop. Have lunch and come back to your car or truck, completely outfitted for summer!
The Deluxe Ceramic Window Tint Package Uses Our Top of the Line Tint
For the ultimate heat rejection the window tint of choice is our ceramic film, which has a full 20 percentage point lead for Total Solar Energy Rejection (TSER).
Our Deluxe Ceramic Window Tint Package Will Never Fade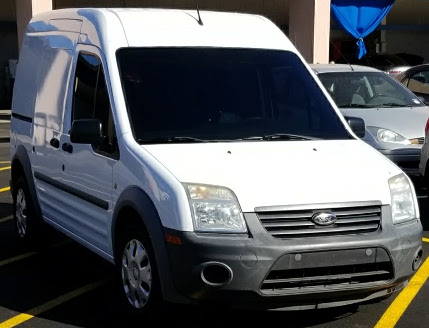 The secret is the nano hybrid technology, which uses new materials and manufacturing to create a film that rejects more heat AND has none of the old-film problems. Unlike metal based window tint films, ceramic won't intefere with radio signals while you drive. And unlike cheap dyed films, the sun won't lighten the tint as the years go by.
All of our products offer 99% UV protection which is the most damaging spectrum for your skin and dashboard. You only get one body, and your car only one interior, so take care of it!
The big difference is ceramic has the ability to reject light in the infrared spectrum, which no other film can do. This is why the Total Solar Energy Rejection is so high - it's blocking light and heat that our eyes can't even see, and this means it will keep you cooler all summer long.
We're so confident in the longevity that we offer a lifetime warranty on all our films, which the manufacturer backs up as well.
Clear Bra / Clear Guard Paint Protection Film in Just the Right Places
With our Deluxe window tinting packages, we've bundled the best upgrades together to protect your car or truck from both the sun AND from chipping or rock damage.
In addition to a full window tint service, you'll also receive Door Edge Guards, Cup Guards, and Headlight protection. Our Clear Guard paint protection film is a tough yet crystal-clear barrier that prevents scratches, chips, and broken glass. A self healing material in our Arizona heat, Clear Guard bounces back when hit as an unbeatable barrier against damage.
Our door edge guards will keep your paint fresh in those inevitable situations where the fragile edge comes in contact with a solid object. They will keep those "oops!" moments from ruining your vehicle's edges, instead keeping them crisp.
Similarly our cup guards will protect your recessed handle area from all of those fingernail and key scratches that accumulate over time. Why not stop them before they start? You can open an immaculate door every time with the right care and prevention.
We finish our Deluxe packages with clear headlight protection, to give your original glass headlights nine more lives against rock chip damage. Damaged headlights are no picnic, and they are expensive to replace! This can save you hundreds of dollars, while keeping your front end clean and presentable.
We've designed this package for those who take excellent care of their vehicles and want the most comfortable driving experience in the Arizona sun.
Other Shops Routinely Charge $800+ For The Same Service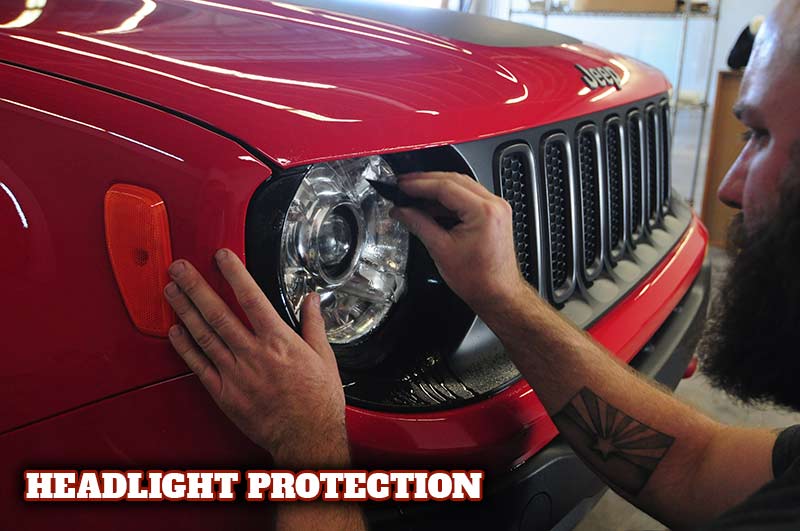 Are You New to Arizona? You Need Window Tint!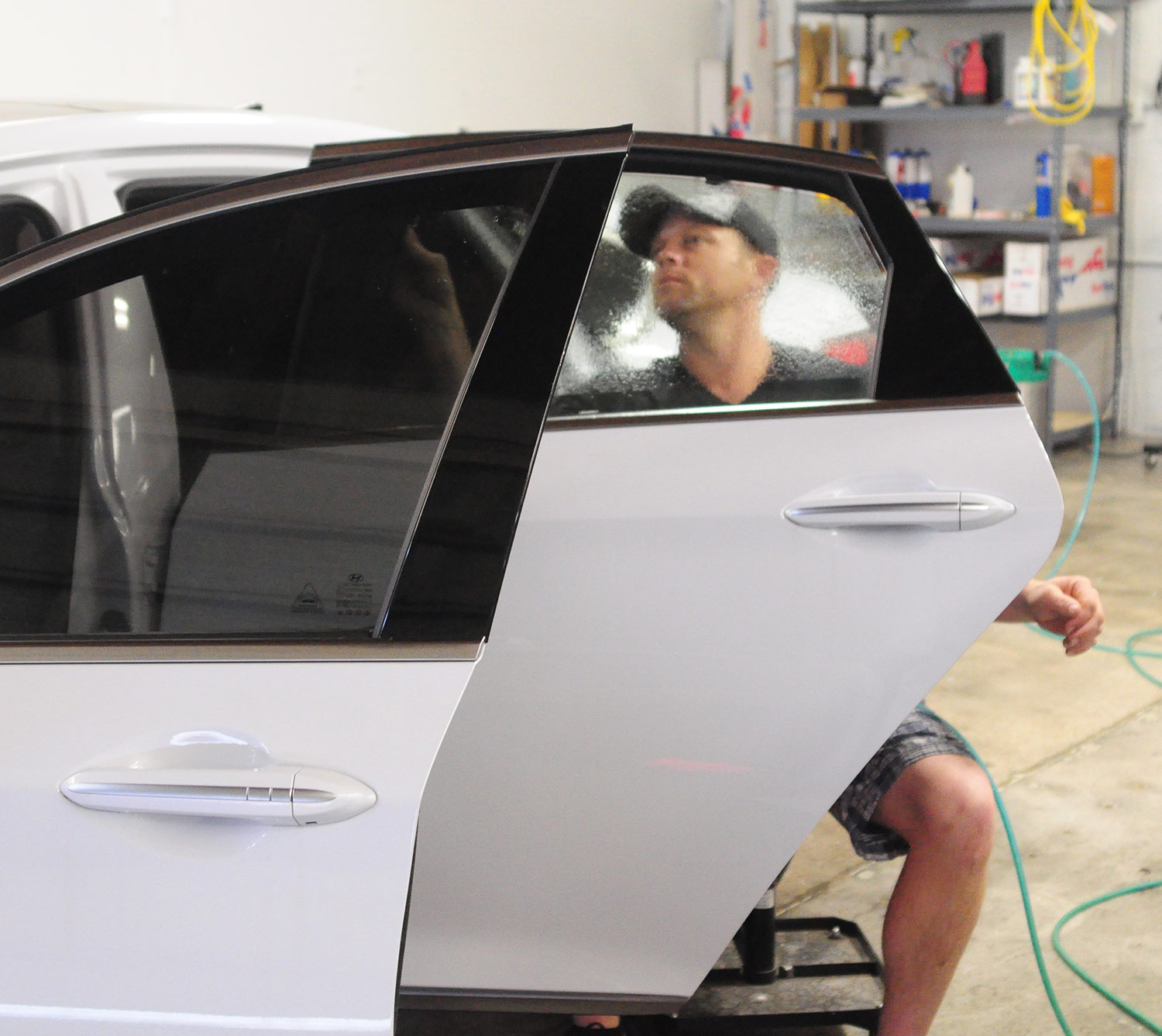 If this is your first year in the desert then let us spare you sitting in a sizzling fishbowl during rush hour. It's too hot for that!
When the temps outside climb to 120, the inside of your vehicle rises significantly higher. You're going to want the best tint known to man and a shady spot to park during the day.
Our sun is so intense that seatbelt buckles become searing. As your car's air conditioning works to cool you down, the sun just streams back in through the windows. Our ceramic window tint has the all time highest heat rejection of any film, and you are going to thank us for getting you ready for summer ahead of time.
We live a snow-free life here in the Phoenix area but you don't need to roast and burn while you drive!
Make Your Appointment: Call Jonathan at 602-621-9695