We are your source for clear paint protection Scottsdale Arizona. At our shop in Old Town we install all kinds of clear guard from headlight to full car protection, and everything in between.
Paint Protection Film Installation in Scottsdale
Want to protect your car's paint from chips, scratches, and road wear? Our special crystal clear film takes the damage and then self-heals, keeping everything underneath safe and clean. Instead of your car's front end getting eaten up by rock chips, your car will look great and this invisible film won't detract.
We all love that freshly-detailed look, but your heart sinks a little a few years down the road when your paint doesn't look at good as it used to. That's why we highly recommend that anyone buying a new car get a paint protection kit installed soon after the purchase. This will keep your vehicle looking its best for years to come.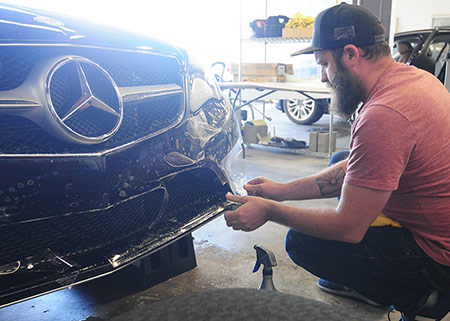 When Do You Need Clear Paint Protection?
For daily driven vehicles, our recommendation is that if you're going to own the car for 5 or more years, paint protection is for you. Clear guard film (sometimes called "clear bra") is a fraction of the price of fixing paint that is already damaged. Why not preserve what you started with and simply never drive a chipped up car?
Proud owners of pristine supercars regularly have the entire vehicle wrapped front to back in clear paint protection film. The investment is small and you simply cannot have another original factory paint job - you only get one! We help you take care of it.
What does Clear Paint Protection Look Like?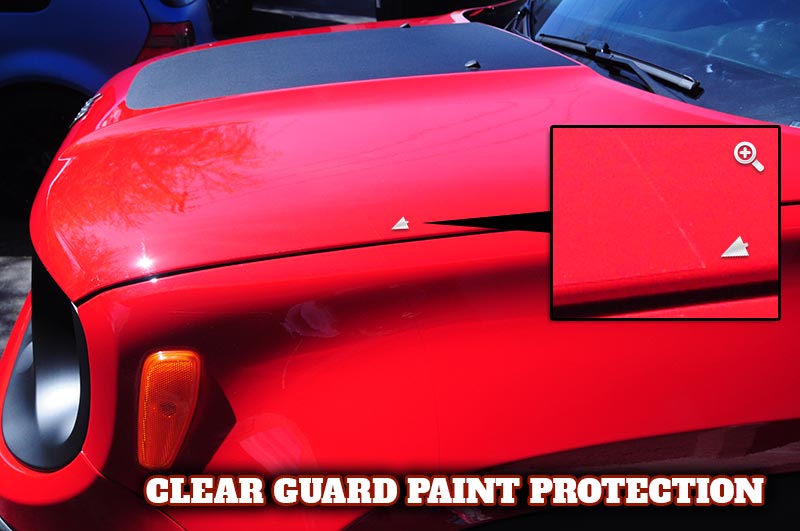 Unlike most of our other services clear paint protection Scottsdale doesn't actually change the look of your car at the time of the appointment. (Well, you can also protect your paint with a vinyl vehicle wrap!) For exotic sportscar and classic car owners, this is often a plus - the beauty and original style continues to shine through.
What you will most notice is that your car just plain does not age in the right places. No door dings, no rock chips, and NO SCRATCHES!
Make Your Appointment: Call Jonathan at 602-621-9695